kurtz ersa - Production needs us.
The kurtz ersa Corporation is a traditional, family-owned German company. Founded as iron hammer works in 1779 in Hasloch in Spessart, the kurtz ersa Corporation has developed into an internationally operating conglomerate. The product portfolio is divided into three segments: Electronics Production Equipment, Metal Components and Moulding Machines. Our core focus are the business areas where we can prove to be "Best-in-Class" as compared to third parties. Hence we are technological or world market leaders in many fields.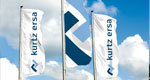 The kurtz ersa Corporation
Fine Traditions And A Bright Future - our corporate policy is based on long-term goals. Our integrated management system directs all the processes and assures that the demanded quality requirements of our customers are satisfied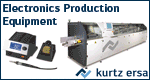 Product Portfolio
The kurtz ersa Group's brands kurtz and ersa stand for the extensive product range offered by several companies in various industries.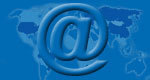 Contact
You have questions or a suggestion? You would like to do business with us? Or you need to criticise something? - Feel free to contact us! Just send us an e-mail or give us a call and we will immediatelly get in touch with you!